A SIMPLE WAY TO MAKE A DIFFERENCE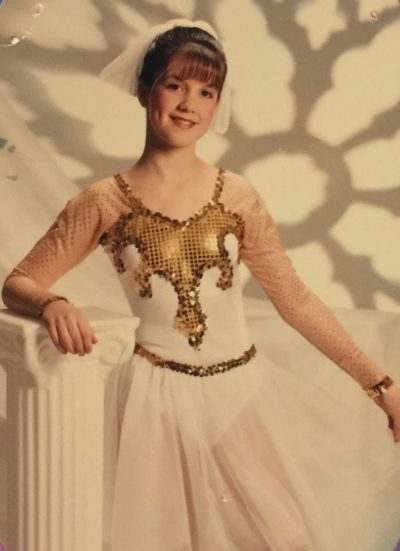 The art of dance. No doubt there are countless images you can recall that depict its purity and beauty.
But children's dance today is anything but pure. Adult costumes, sexually suggestive choreography, and music with inappropriate sexual themes and/or lyrics has become common. And the effects are devastating.
Danielle understands the dangers of normalizing hypersexualized children's dance:
"I loved to dance as a child. At first, I would twirl around the house like a ballerina without ever thinking I needed to have anyone to dance with, or for. But slowly, my song and dance were stolen. Over a progression of time, what was once innocent, became compromised. What I did not know in the younger years of my life, was that the hypersexualized dance I was taught, was linked to a grooming process that would make way for my entrance into the commercial sex industry." – Danielle Freitag, LADC
There are more stories just like Danielle's. The impact of this growing trend is devastating to young girls and boys, causing damage to their self-image and mental health. It's subtle encroachment into our lives has left confusing messages for parents and children, and is nothing short of sexual exploitation.
We need people like you to protect children and the art of dance for future generations. Please consider supporting our mission. Your support enables DA:NCE to be a resource for dance studios, educators, parents, and adults who want to end the hypersexualization of children through dance. By partnering with DA:NCE, you will help change the future of children's dance and provide hope and healing for our culture.
Join us to protect children so they can experience the joy and beauty that is dance. Donate today.
Your donation can help us:
A donation to DA:NCE will help ensure that children are protected from hypersexualized dance choreography, costumes, and music, and that adults have the education and resources needed to facilitate healthy change in dance studios. 
Donate
Click the button below to Donate to S2S Choreography to help end child exploitation through dance. DA:NCE is a program of Soul to Sole Choreography, a Section 501(c)(3) organization, EIN 20-0370145. Contributions are tax deductible to the extent allowed by law.