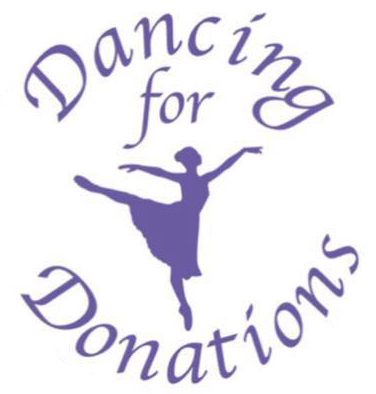 One of the goals of the DA:NCE is to highlight organizations we feel embody healthy dance. We are pleased to present: Dancing For Donations, located in Tampa Bay, FL.
As a 501c3 nonprofit dance studio, our mission is to make dance more available to all ages and abilities in the Tampa Bay Area area and give back to the community.
Sara Battaglia

Director & Teacher
Ms. Sara started dancing around the age of 8 and shortly after became a competitive dancer learning skills in jazz, tap, lyrical, acro, ballet & pointe. She always had a love for ballet so soon followed that passion. She trained with Sarasota Ballet and School of Russian Ballet, taking intensives with Atlanta Ballet & Orlando Ballet. Throughout high school, she danced in the performing arts program performing notable roles such as Swanilda in Coppelia and the Snow Queen in the Nutcracker. Following high school, Sara went to further her dance education at the University of South Florida, where she learned all dance styles but focused on ballet & modern.
During her time at USF, she also danced with School of Russian Ballet and Brandon Ballet. Sara graduated with her Associates in Arts and hoped to continue to her Bachelors but unfortunately a hip injury occurred. Since, Sara has taken ESE courses, became YPAD certified, took Autism trainings, and hopes to continue training in other ways. She is taking courses online currently with Kidding Around Yoga, and will be attending Acrobatic Arts & Progressive Ballet Technique Certifications in 2020. She also took a tap training course with Aubrey Cheek and continues to attend Florida Tap festivals. She dances professionally with Releve-tions ballet company and cheers professionally with the Florida Sunsations. Sara has taught at studios all over Florida and is excited to focus on D4D. She enjoys speaking to other dance teachers about making their studio a more inclusive environment and has presented at the Florida Dance Teacher conference. She hopes to instill her values of inclusion, acceptance and giving back to her dancers, as well as create a safe, welcoming environment where children and their love for dance can grow.