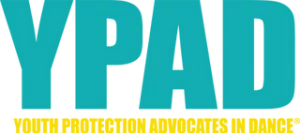 If you love dance and children, you need to know about this organization.
"YPAD courses are the foremost, research based, educational courses for dance professionals and the dance industry as a whole. The intention of Youth Protection Advocates in Dance® is to provide dance professionals with the skills and resources to protect and develop healthy, happy dancers. Through the use of online courses, YPAD courses educate dance studios and communities worldwide on the core elements in constructing an environment focused on the well-being of kids and a sustainable, safe future for dance." -YPAD website
I met Leslie Scott several years ago. A professional dancer, she taught on the faculty at the Edge Performing Arts and Millennium Dance Complex in Hollywood. She worked with Beyonce, Ciara, Jermaine Jackson and many more. During the journey of awareness, she founded YPAD(Youth Protection Advocates in Dance) with the goal of keeping kids happy, healthy and safe in all dance environments. From its inception, Leslie zeroed in on the avalanche of hypersexualization taking place in children's dance. Initially, we connected by phone and I learned a lot about her courageous heart.
"When I started to speak out, I was bullied profoundly. I lost many friends and opportunities. It's important people understand the pushback YPAD has received for bringing up this issue and the power they have to counteract through evidence-based research and strength through numbers. There are powerful entities that are succeeding because it's lucrative to commodify and sexualize. When you're using the vulnerable population of children, and parents who may be tempted to live vicariously through their children, it's even easier for commodification to play out." (Source)
Misty Lown took over the leadership of YPAD in 2019. With raw talent, knowledge and energy, she has continued YPAD's solid roots by increasing dance studio certifications and on-going education to combat the cultural sexualization of children in dance. And there's a lot more. A top-notch entrepeneur, she heads up 'More Than Just Great Dancin', an international organization dedicated to providing the best in dance education for children.
"Misty shares her methods of creating a professional environment where people learn and grow from the life experiences lived in the dance studio. People that Misty touches are elevated by the life experiences she teaches and shares during the journey. Sharing information, providing helpful observations, and giving feedback to parents, teachers and students is an essential part of the learning process that Misty delivers with More Than Just Great Dancing™." Get onboard.
I'll remind you that there is no regulation in children's dance studios today. With an insistence on background checks, YPAD dance studio certification carries the torch for this important standard. I'd like you to read comments written by a YPAD certified dance studio owner in Texas called 3-D.
"Being one of the Y.P.A.D. Certified dance studios in the country also means that we stand out from other dance studios in some of the following ways:
1. We teach choreography that is free of sexual movement, use music that is not explicit or otherwise non-child-friendly, wear appropriate attire, and present an overall experience for you that reflect the values and standards of your family.
2. We conduct national background and reference checks on all dance professionals and staff who will be working with or around children in any capacity.
3. Our staff is CPR/First Aid certified.
4. We screen the social media accounts of all dance professionals and staff who will be working with or around our students to see if their accounts meet Y.P.A.D. standards, suggestions and recommendations for social media use. We also enforce a strict social media policy with our staff, dancers and parents for the protection of our students and our staff.
5. We are committed to body positive language that is mindful of tone and content, and aims to not trigger body shame in any capacity. This includes avoiding negative comments about the body of any student or adult.
6. Our staff conducts themselves in a professional manner at all times and we refrain from using profanity or telling inappropriate stories or jokes, including sexually suggestive conversations or talking about drinking or drugs, or otherwise non-child-friendly topics.
7. We work in an open environment where parents are welcome to view the inside of the classroom from viewing windows and closed circuit TV cameras, and are often invited into the classroom. Parents are encouraged to express concerns or ask questions and we strive to create a culture of open communication in our studio."
To increase your awareness of YPAD, we've posted a FREE class from their website on DA:NCE called 'Sexual Abuse Awareness, Prevention and Response'.  "The Youth Protection Advocates in Dance® Sexual Abuse Awareness, Prevention & Response Course will take you through seven sub-modules providing educational resources and best practices to help protect the overall health of students in the youth dance environment.
What is Sexual Abuse & How Does It Happen?
What are the Warning Signs?
Why Does Sexual Abuse Happen in Dance?
Suspicion of Abuse & How to Report.
What if I am Not Sure?
What if Someone Reports Abuse to Me?
Why Report
The YPAD Sexual Abuse Awareness, Prevention & Response Course is for all those who come into contact with children in the youth dance environment – studio owners, administrative staff, teachers, and volunteers." -YPAD website
Now comes more icing on the YPAD cake. YPAD is hosting a live dance safety and wellness certification for dance professionals from November 15-17, 2021. Please either sign up yourself or pass along the information to the dance studio teachers/owners in your area.
Personally, I hope that every dance studio in the country gets YPAD certification so that children continue to enjoy dance in protected, caring environments nurtured by loving adults. To wrap up this blog, I'd like to remind you of the proven researched benefits of healthy dance for children: creativity, problem solving, risk taking, higher order thinking, communication, social awareness, emotional maturity, & improved self esteem. I am a product of those researched benefits. Let's educate the culture about the differences between healthy and harmful dance so that adults can make informed choices when they choose a dance studio for their child.
​Friends, start moving and DA:NCE with YPAD!