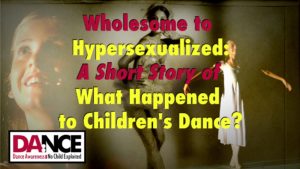 It's January 2022: a New Year with renewed memories. During the holidays, my heart remembered a short story that was made into a movie I loved as a child. Written by Charles Dickens in 1843, A Christmas Carol recounts the story of Ebenezer Scrooge, an elderly miser who was visited by the ghost of his former business partner Jacob Marley and the spirits of Christmas Past, Present and Yet to Come. After their visits, Scrooge is transformed into a kinder, gentler man. He sees and understands that there are consequences to unhealthy choices.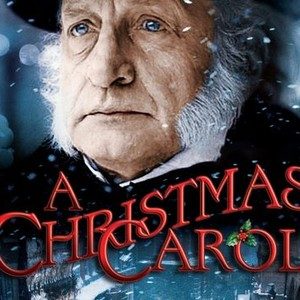 Let's look at why stories, imagined or real, transform us.
Transformation: a marked change, as in appearance or character, usually for the better; a complete or major change in someone's or something's appearance, form, etc.(Websters)
In the first place, stories encapsulate knowledge and are lived-out experiences from the past, present and future. They help us make sense of the world, give us a sense of identity, and they allow us to educate others with personal knowledge. Further, they are narratives that give us meaning and a larger understanding to the choices we make. Stories can communicate deeply. They can turn a specific narrative into universal, transcendent meaning. If we connect the narrative to the universal, the story meaning is not likely to be forgotten. Therefore, a personal story can leave us changed. Like the story of 'A Christmas Carol' and Ebenezer Scrooge, the right story can affect the choices we make and our perception of reality.
"The importance of storytelling in culture becomes clear when one realizes that the vast majority of books, newspapers, magazines, videos, plays, news broadcasts, social media discussions, and so on consist of someone telling a tale in some form. In non-literate cultures, oral storytelling is the primary way cultural knowledge is passed from person to person. Storytelling brings people together to entertain each other, to learn from each other, and often to teach young people about life and their world. Storytelling shapes the reality of the world in their[a culture's] minds." (source)
At DA:NCE, story is important. That's one of the reasons we invite dancers to share their dance stories. Each person who dances comes away from the experience with a healthy heart or a harmed heart. Exposing harmful dance stories help adults to understand why it's critical to protect children with healthy dance. Last month in my blog, Jaime shared her dance story with you. It's important to know that she is a real person with a real heart and a real life; hypersexualized dance impacted her with negative outcomes. That's why DA:NCE educates you about the harmful outcomes from a pornified dance culture that is married to what the research shows.
But now, let's get back to another dance story. It's mine. New to DA:NCE this month is another video resource for you to share on social media; it's a short personal, transformative story that changed me. It's the tale of why I founded DA:NCE: 'Wholesome to Hypersexualized: A Short Story of What Happened to Children's Dance'? Like the transformative change of heart that Ebenezer Scrooge had, I had a change of perspective when I begin to see harmful children's dance throughout the culture. Like Scrooge, this short video story has the potential to change the present and the future without staying stuck in harmful outcomes from the past.
So friends,  let's act. It's time to be part of healing and hope. Educate your friends and family with this new video resource on DA:NCE. Send it out as a gift to your relational circle. And more. Sign up for the DA:NCE newsletter(it comes 3x a year so that you won't be overwhelmed and inundated); decide to like DA:NCE on facebook and join the DA:NCE team as a volunteer.
"Stories involve a process of selection." Steven Sontag
"A story is a pattern disrupted." Margaret Atwood
"Storytelling is a fundamental part of being human. Stories let us share information in a way that creates an emotional connection. They help us to understand that information and each other, and it makes the information memorable."(source)
Each of our lives is a story.  To encourage you through the holidays and into the New Year, I'd like to recommend Max Lucado's book, 'In the Manger.' It shows a larger story beyond ourselves that seeks to activate the human heart with healthy choices. And engage a weary world. It's my gift to you.