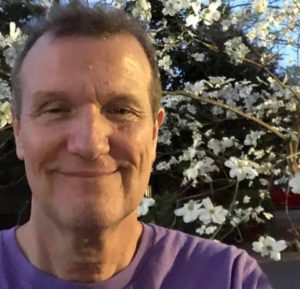 One of my favorite pictures of my daughter was taken at a dance studio when she was four years old. She is wearing a black leotard with a short green ballet skirt. Her little arms are reaching as high as they can go. Someone has told her to smile and she is doing her best to show all of her teeth. It is an image of pure childhood joy.
I have a memory that takes place a year or so later. It's in my home office/music room. My mom and dad are sitting on the piano bench. My daughter, adorned in a sparkly red tutu, is performing an impromptu original dance. It's no Swan Lake, but she is giving it her all, creatively sharing something she loves with her family.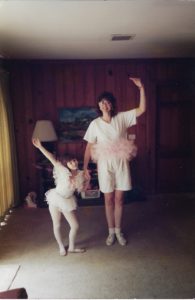 Healthy dance. I never heard it expressed precisely in those words until I met Mary Bawden. We were both participating as panelists in a virtual conference for the National Center on Sexual Exploitation(NCOSE). When I heard her use that phrase my mind's eye instantly flashed on what my daughter enjoyed as a child.
As I thought more about the concept of healthy dance, I reflected on all the positives my daughter experienced dancing as a young child; getting exercise, learning to appreciate music, gaining physical coordination, becoming more comfortable in her own skin. Not to mention the enjoyment of wearing beautiful costumes, enjoying the support of her family, and making new friends. I still remember the ballerina birthday party we had for my daughter and all her friends. Even my wife wore a tutu!
As the producer of the documentary and music project Somebody's Daughter: A Journey to Freedom from Pornography, I'm acutely aware of the normalization of inappropriate imagery and behavior that is taking place in our contemporary culture. When I think of the hypersexualization of children's dance, I'm reminded of a lyric from that project:
Heaven's own precious child
A person full of worth and dignity
When her beauty is defiled
I demean us both and fail to see
She's somebody's daughter
When John Mandeville and I wrote those words, we were thinking not only of a young woman's earthly parents, but also the heavenly father in whose divine image each child is created.
What does dressing a six year old girl in a dominatrix outfit teach her about being made in the image of the divine? What message does it send to teach her to gyrate in motions suggestive of sex acts in front of an audience? What does that tell her about her worth?
When my son was in high school, he was in the marching band. During the halftime show at one of the football games a group of young girls called the majorettes took the field and danced to a popular song. It was an exhibition of hip thrusting, bumping, and grinding worthy of a strip club. When I later told the principal that I felt the presentation was inappropriate for a family event like a high school football game he dismissed my concerns. "That's just the way the kids dance now," he lamely replied.
Resignation is not a trait we should value in our educators. Or in ourselves as parents and grandparents.
I understand that it's natural for kids to want to emulate the celebrities of their generation. My parents bought me Beatle boots and let me grow my hair after the Fab Four appeared on Ed Sullivan. But they didn't buy drugs for me once that behavior became normative for rock and roll stars.
My point is this. Surrendering parental guidance and adult supervision is not what our kids need. Taking the attitude that hypersexualized dance is just what dance is now is lazy and irresponsible. I don't envy parents these days. The internet and social media are minefields filled with salacious and degrading content that isn't healthy for adults, let alone for kids.
Monitoring what our young people see and hear has become a full time job. But our children need and deserve the leadership and thoughtful guidance of adults committed to helping them navigate and discern what is edifying and what is destructive; what brings dignity and what brings disrepute. Ultimately, we want them to be drawn to things that are life giving and life affirming. This should be true of dance as in all else.
When Mary asked me if I would write a song for Dance Awareness, I knew the source of my inspiration was close at hand. You see, I now have two granddaughters who are ballerinas. One is six and the other is almost four. They love to move to the music. Their delight in dancing is beautiful to behold. As they discover each new dance move, they grow in grace and in confidence, eager to show us what they can do.
It's my prayer that this song will remind listeners of what a joyful celebration dance can be. And that it will help parents think seriously about opportunities for their child's participation in programs that encourage healthy dance!
Steve Siler  Founder & Director, Music for the Soul       www.musicforthesoul.org           steve@musicforthesoul.org