At the Coalition to End Sexual Exploitation USA (NCOSE) 2021 Conference, Mary Bawden, Founder of DA:NCE, presented a talk called 'Healthy or Harmful Dance: What Do the Experts Say About Hypersexualization?' At the 2022 Conference, Mary Bawden spoke on a panel about 'Wholesome to Hypersexualized: What Happened to Children's Dance'.  Our friends at NCOSE generously wrote this article about DA:NCE for their newsletter in February 2023.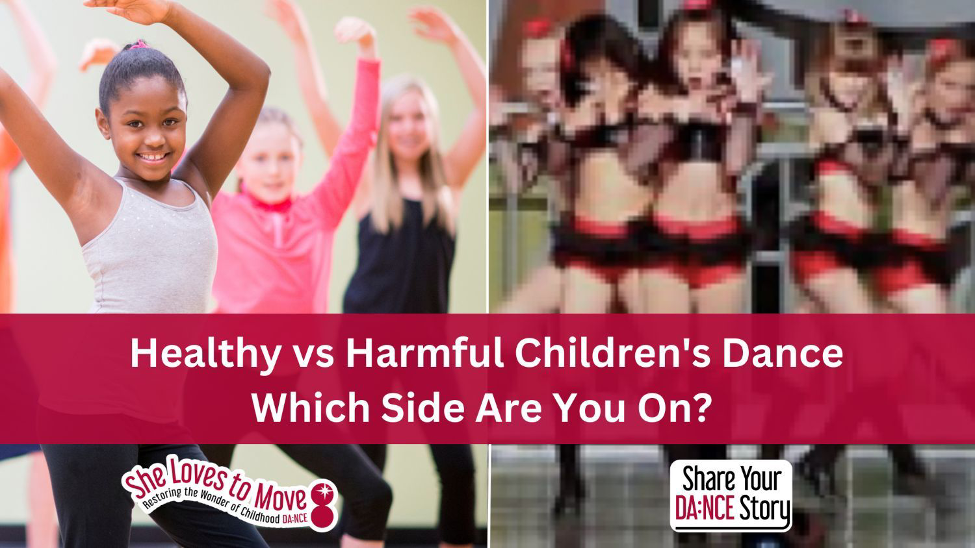 Through the tsunami of the internet, media and pornography, children's dance has morphed into a harmful hypersexualized spectacle of adult choreography, costumes and music. The effects are damaging and lifelong. Hypersexualized children's dance can transition into trauma and continued sexual exploitation as an adult.
The stakes are high for children in dance. Will their experience be healthy or harmful?
DA:NCE Awareness has two powerful initiatives shining a bright, hopeful light on healthy children's dance. The first is the $5,000 She Loves to Move Call for Choreography. Free to enter, it celebrates age-appropriate, healthy children's dance all around the world! Download this beautiful song, choreograph a dance, and upload it before June 30, 2023.
And if you experienced harmful dance as a child, your voice needs to be captured in the Share Your DA:NCE Story project. These stories change hearts. And ultimately, they protect more children in dance. Share your voice and open the eyes of our predatory culture so that no more children have to experience dance sexploitation.

This article was reprinted with permission from the National Center on Sexual Exploitation.