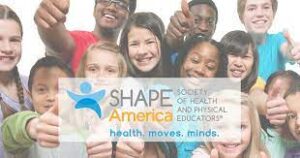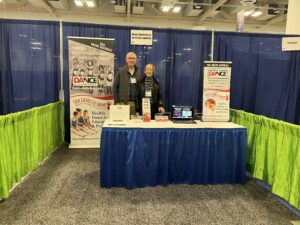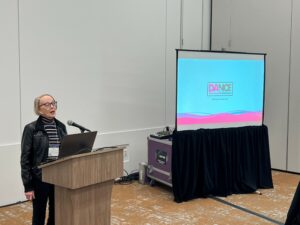 From March 28-April 1, I was invited to speak on  'Wholesome to Hypersexualized: What Happened to Children's Dance?' at the National SHAPE(Society of Health and Physical Educators) Conference in Seattle Washington. Enjoy the conference pics. Tons of interesting contacts and good conversations!
Along with a special interview with Dr. Josh Trout of Chico CA who talked about his confused reaction to choreography that involved his 2 nieces, I attended a session about trauma informed play with Anthony Toombs, better known as 'Ant'. 'Ant' is an executive with the 'Life is Good Kids Foundation'. In his introduction, he mentioned that there were already too many Tonys and too many Anthonys so he asked us to call him 'Ant.' What creative whimsy!
Did you know that I often mention trauma when I speak about hypersexualized children's dance? In Webster's Dictionary trauma comes from the Greek word for 'wound'. Although the Greeks used the term only for physical injuries, nowadays trauma is just as likely to refer to emotional wounds. The research demonstrates that trauma produces lifelong physical and psychological effects including ACE  and PTSD. Both occur after extremely stressful event/events, and have long term effects from sexual or physical abuse. Symptoms include depression, anxiety, flashbacks and recurring nightmares. That doesn't include a definition for what hypersexualizes a child from the APA. We now know that a traumatic event can leave psychological symptoms long after any physical injuries have healed.
'Ant' talked about how adults need to understand how to spread the power of optimism to help kids heal from trauma. Then he shared very transparently about his abusive childhood. I was moved. His respect and his kindness welcomed us all into the session. Of course, that is why respect and kindness are part of the third educational goal of DA:NCE. Soooooo we played. We laughed. And then 'Ant' taught us:
"1 in 3 kids experience some form of life-threatening adversity like homelessness, abuse, or community violence. Research shows that a positive relationship with just one caring adult in early childhood can change that child's life entirely. The Playmaker Project puts optimism into practice, providing training and support for a growing network of more than 16,000 professionals who create positive relationships and joy-filled environments that children need to heal, learn and thrive. We call them Playmakers."
"When you choose to see the good in others, you just might see the good in yourself."
Here were some of his main points:
-We all need to be seen, heard and valued. We're all in the life change business no matter our age.
-We're all children in our hearts so we can all relate to children.
-We all need to engage with joy throughout play and be present in our circumstances.
Then he shared the ingredients in the Playmaker's Care Plan that work to resolve trauma:
Joyfulness-diff than happiness/non competitive
What are you going to do to bring more joy into your life?
Internal control
What are you going to do to keep yourself strong and balanced?
Active engagement
What are you going to do to nurture your own creativity?
Social connections
Who are you going to connect with?
By the end of the session, we all understood that those ingredients were the keys to stabilizing childhood experiences because they affect brain development, psycho social functioning, lifestyle health and functioning. BTW, the Life is Good Kids Foundation is evidence-based. At the end of the session, Anthony emphasized that If a child doesn't receive the right kind of clarity for optimism, these building blocks are knocked over and children don't thrive. He made the point that it's our task to restore the building blocks in a child's life so they don't experience trauma and/or they can recover from trauma.
I was inspired😊 I want to be the one caring adult who transforms a child's life.
Now onto a brief report about a social media platform called Tik Tok that draws in 45 million children online. This information about Tik Tok is particularly relevant to dance students because they share dance videos online from dance and home studios that attract predators. Rick Lane taught with incredible credentials:
Rick Lane, a tech policy expert, child safety advocate, and the founder and CEO of IGGY Ventures LLC. Before starting IGGY, Rick served 15 years as the Senior Vice President of Government Affairs for 21st Century Fox. Until its purchase by Disney, 21st Century Fox was one of the world's premier entertainment companies with a portfolio of cable, broadcast, film, pay-TV, and satellite assets spanning six continents across the globe. As Senior Vice President of Government Affairs, Rick coordinated, developed, and implemented the Company's public policy activities. He also served as the Vice-Chair and Treasurer of the 21st Century FOX Political Action Committee (FOXPAC).
Below are some statistics he shared as a caring adult concerned with child safety on Tik Tok: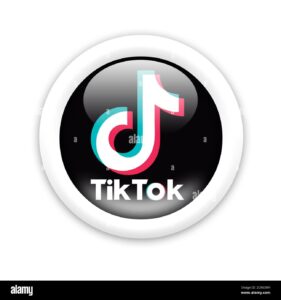 Tik Tok has the ability to reach out to millions of children; predators, social scientists and foreign entities use Tik Tok to look at someone's profile and see their vulnerabilities; they study that profile and then groom a child according to personal, expressed needs so that trust is built; from a child's perspective, they are not strangers.
Big picture: Tik Tok has economic motivations that influence public policy. Rick asked his audience to reflect and investigate to understand if Tik Tok really cares about children. He showed how Tik Tok's sister site in China has none of the problems that the USA version has because the Chinese version of Tik Tok is programmed with different algorithms.
What can parents do? Educate and talk to kids.
Protecting Children online Tips
FBI TikTok National Security Threat 
Remember friends, even though some of this information is troubling, caring adults change the culture because we are the culture. That's why I'm an optimist:)