It's time for healthy dance to get the spotlight with 'She Loves to Move.' It's been a very special yearlong celebration…and we've found out what we already knew: a child really does love to move and move and move. The profound lyrics of the song demonstrate this:
"She loves to move. Poetry in motion, Like waves on the ocean, Like birds in sky. With each turn and step and each pirouette, the joy in her heart comes alive. She's like a flower in bloom. She loves to move."
The song sends an in-depth message about the joy and the beauty of movement. For a behind the scenes look at the process of song and lyric creation with composer Steve Siler and our Director of Development Tony Wilcox, click this link. Now join us as we throw a DA:NCE party to educate the culture about restoring the wonder of children in age-appropriate dance that is not hypersexualized.
Since our party has begun, first things first. I'd like to thank MFA adjudicator Marlita Hill for her hard work and diligence for over-seeing all the entries for 'She Loves to Move.' To give you some background on Marlita, understand that her choreography has been presented at venues including Belhaven University, ARC Pasadena, Lineage Performing Arts Center, Diavolo, Towson University, Kennedy Center's Millennium Stage (in collaboration with VT Dance), Clarice Smith Performing Arts Center (MD), and Carpenter Center Performing Arts. Marlita holds a BFA in Dance Performance with K-12 Certification from Towson University (MD). In 2009, she co-founded the dance department at the Cortines School for the Visual and Performing Arts in downtown Los Angeles where she taught tap, modern, and choreography. Hats off Marlita!
Now enjoy seeing the 2 award winners from 'She Loves to Move' as we watch their personal responses when they received the news:
$5000 Grand prize award winner Glorify Dance Theater choreographed by director Melody Stanert Mendoza.
Didn't you love viewing the actual moment on camera when Melody found out her entry won? Through serendipity, she responded with numerous stories about what happened during the filming of 'She Loves to Move'. She shared that it was a time of optimism and fun for the entire cast at the end of a difficult financial year. She and the cast loved the entire process because they wanted the movement to reflect the wonder of healthy dance. And they really did love to move and move and move. By the way, the video entry was recorded by Melody herself.
$3500 Inclusion Award winner 'Wings to Fly' choreographed by directors Tasha Shirley and Tara Young.
During the personal moment when she received the 'Inclusion Award' for the 'Wings to Fly' entry, founding director Tena Patterson spoke into the waterfall of why the arts are so impactful. Our own perspectives often limit those who can dance. But, friends, that's the culture, not the reality. Remember, the arts touch the heart. 'Wings to Fly' dance company shows the message of the arts because that entry included a wide range of children and adults from all walks of life. The arts and dance do not limit who can take part.
Now let's lift up all of the semi-finalist winners for 'She Loves to Move'. Enjoy the viewing:
Isn't it special to focus on the banquet of organic, integrated, educational dance? At the party for 'She Loves to Move', it's worth reminding you why educational rather than hypersexualized dance is so important for children. It has evidence-based, educational outcomes:
Creativity  Problem Solving  Risk Taking  Critical Thinking  Communication  Social Awareness  Emotional Maturity  Improved Self-Esteem. Brain development, and Academic outcomes
Even though there is so much deep sea fishing when it comes to the benefits of dance for children, today I'd like to focus briefly on one understated benefit that we don't talk enough about: critical thinking. Critical thinking is a key trait for the dance educator, the choreographer of any dance, and the children involved. I've bolded critical thinking in the list above for that reason. We need it in today's culture. Source
In dance, unlike so many aspects of life, you can't compartmentalize dance movement. Re-watch any of the 'She Loves to Move' links above to prove my point. Critical thinking goes on simultaneously in the mind, body and spirit of a child (or adult); it positively influences the development of a child's brain and their thought process. Critical thinking is a life-long skill that directs a child to make reflective, rather than reactive decisions.
"Through dance, students learn that solutions to problems can take many forms. The kinds of critical-thinking skills students use in dance include mental alertness, attention to sequence and detail, and memorization. Students observe, listen to directions, and follow complicated instructions."
"The dance class involves reasoning, understanding symbols, analyzing images, and knowing how to organize knowledge. Dance making involves composing, evaluating, changing, reevaluating, deleting, and adding" (Hanna, 2008). Source
And critical thinking is just one of the benefits from healthy children's dance. Moreover, the children that learn critical thinking skills turn into adults that implement decisions through the skill-set of critical thinking. Just last week, I talked to a dance educator who took her dance students to a local dance venue saturated with hypersexualized dance presentations. She wanted to stop participating in the venue but her students begged her to stay and perform their educational dance. Her solution? She told her students that they could continue to perform at that venue(and future ones) if they would meet with her afterwards and reflect on the inappropriate hypersexualized dance that they saw from other groups. So, instead of being a fearful adult, this dance educator educated her students with critical thinking. Critical thinking skills take children and adults into why they love to move and move and move…..Source
So friends, you can observe the critical thinking skills on parade moving from the adult generation to the younger generation. As children learn critical thinking skills in healthy dance, we restore the wonder of children's dance. Most importantly, our yearlong 'Call for Choreography' has been a wonderful reflection and a 'She Loves to Move' party that I will never forget.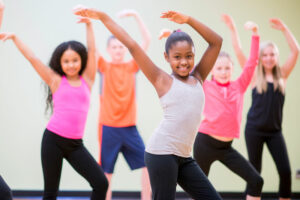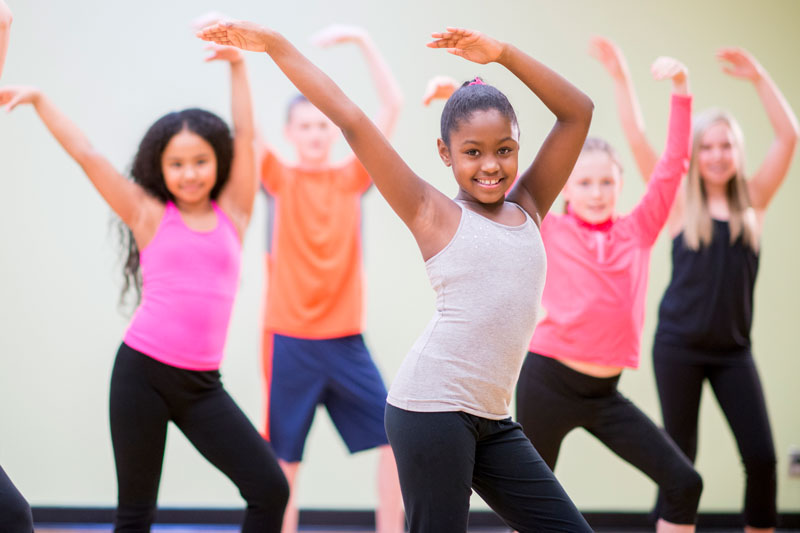 .