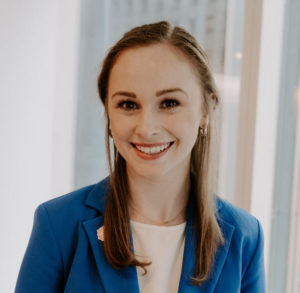 by Grace French
As a survivor of child sexual abuse, a dancer, an advocate, and the founder of a national non-profit focusing on preventing and responding to sexual violence in sport, DA:NCE's mission immediately stood out to me.
I started dance at 5, fascinated by the twirling ballerinas, tutus, and scarves I had seen on stage at the Nutcracker. My journey to become the dancer, coach, and advocate I am today started in a "Creative Movement" class where I learned what it meant to express myself through dance. Here I learned that dance was not always about perfect technique, high legs, and turnout, but also expressing your emotions and your inner most desires. This experience was in stark contrast to my friends who attended other studios in crop tops and sports bras at the same age and learned about hip thrusts.
Being an athlete (and an artist) can increase girls' self-esteem and shift their view of themselves from their appearance to their abilities. Children involved in arts are four times more likely to be recognized for academic achievement, and three times more likely to be awarded for school attendance. [1] Multiple studies have concluded that curricular and extracurricular art studies and activities like dance help high-risk dropout students to stay in school. [2]
In contrast, sexualizing girls can cause them to develop eating disorders, low self-esteem, and depression. Sexualizing girls can lead them away from careers in science, technology, engineering and mathematics (STEM), increase demand for child pornography, and can lead to more incidents of sexual harassment and sexual violence. [3]
There is an obvious need for students and young people to have access to dance as both an art and an athletic endeavor. That said, there is a need for this dance to be wellness centered, and welfare oriented so that the negative effects of sexualization do not become a risk.


In the non-profit I founded, the Army of Survivors, we are fighting against sexual violence in sport through education, advocacy, and resources and toward an athlete centered culture. As an organization founded by survivors in sport, for survivors in sport, we have empathy and understanding of the pressures and influences that come with being an athlete or dancer.
Together with organizations like DA:NCE I know that advocates and supporters can create a safer environment for young athletes to learn, grow, and express themselves freely.
[1] National Endowment for the Arts, the National Endowment for the Humanities and the Institute of Museum and Library Services, "Re-Investing in Arts Education: Winning America's Future Through Creative Schools." The President's Committee on the Arts and Humanities. Accessed February 28, 2014.
[2] National School Boards Association. "Prediction: Identifying potential dropouts." The Center for Public Education. Accessed February 25, 2014, http://www.centerforpubliceducation.org/Main-Menu/Staffingstudents/Keeping-kids-in-school-At-a-glance/Keeping-kids-in-school-Preventing-dropouts.html.
 [3] American Psychological Association, APA Task Force, "Sexualization of Girls is Linked to Common Mental Health Problems in Girls and Women — Eating Disorders, Low Self-Esteem, and Depression." Accessed December 15, 2020.
Bio: Grace French is a marketer, change agent, advocate, and passionate plant mom. She received her Bachelors in Business administration at the Ross School of Business, and a minor in dance at the University of Michigan. Currently she works at a financial services company in Ann Arbor as Director of Brand Development. She is an experienced marketing professional with demonstrated history of working in multiple industries to create seamless, omni-channel branding and communication that lead to a consistent experience for each company's audience. Her work in survivors' rights and advocacy for athletes' rights has been globally recognized, leading her to speak at the United Nations General Assembly in 2019. Locally, she also serves as a member of the Title IX advisory board for U.S. Representative Elissa Slotkin. She is one of the recipients of the Arthur Ashe Courage Award at the 2018 ESPYs as well as a 2018 Glamour Women of the Year awardee.
Instagram Links: https://www.instagram.com/thearmyofsurvivors/
https://www.instagram.com/gfrench555/
Facebook Links: https://www.facebook.com/TheArmyofSurvivors
Website: thearmyofsurvivors.org