Justice: The quality of being just; fairness; decency; conformity to moral rightness in action or attitude (Dictionary).
Informed choices make a difference. They can lead to justice.
In light of the death of George Floyd, a difficult season has continued. Anytime we see wrongs that are not righted, we need to call them out. And we need to cry. In God's eyes, we are all His dearly loved children and our actions represent His actions. We live in a broken, fallen, sinful world that disregards God's original design. As a Christian, I am heart-broken to observe death and/or mistreatment for any human being. That truth applies to the black lives that definitely matter as well as to the hypersexualization of children in dance.
 You, Lord, hear the desire of the afflicted; you encourage them, and you listen to their cry, defending the fatherless and the oppressed, so that mere earthly mortals will never again strike terror. Psalm 10:17-18
Revealing the injustice of hypersexualization in dance motivates my concern, my sadness, and my grief for children who depend on you and I to protect them. That's why I founded DA:NCE. Harmful dance creates horrific outcomes that need to be righted.
Speaking of outcomes, I do have some good news to share about our work here at DA:NCE. I'm hopeful this will uplift and encourage you:
Our 'Healthy or Harmful Dance: What Do the Experts Say?' video will be featured this summer at the online CESE (Coalition to End Sexual Exploitation) Summit. You are invited! ? Conference registration is free; watch the film online by simply registering. You can also attend a multitude of workshops and classes from experts that are knowledgeable and articulate. They educate us and connect the public health issue of pornography to the hypersexualization of children in dance. You'll learn about the nuances of how and why that happens at this conference.

We have a new resource coming soon to our DA:NCE community! I have researched and created a new PowerPoint presentation based on the expert interviews that I completed last summer in Washington D.C. (go to the link and scroll down to  'download the powerpoint presentation' underneath the video). This resource calls out the injustice of hypersexualization in children's dance.  It has an intentional focus about how hypersexualized dance grooms children for unhealthy life outcomes and backs up what is written with research experts. You'll learn that 'grooming' is a tactic of overcoming a child's defense by slowly desensitizing his or her natural reactive to abusive behaviors. The term I use for this is 'Corporate Paedophilia,' a metaphor coined by a researcher named Phillip Adams. Can I encourage you to download it for your own presentation? If you have any questions, don't hesitate to contact me.
In addition to the good news I just shared above, I also want to make you aware of two present threats to our children:
Just as the PowerPoint I mentioned earlier relays the cultural grooming of children through dance, take a look at this article put out by NCOSE (National Center on Sexual Exploitation); they call out the authors of a series of 'children's books' on Amazon that present storybook messages to children with adult grooming themes. Unbelievable.
Lastly, I want to leave you with a warning regarding TikTok, the social media app that many children use in dance. The New York Times reported that TikTok has failed to make specific changes it agreed to apply for the safety of children.  Alleged violations included personal information from users under the age of 13 without a parent's consent.
"Federal regulators said at the time that the app had made users' information public by default, which meant that a child's user name, picture and videos could be seen by others. The agency also said adults had used the video-sharing app to try to message children."
Point Magazine was concerned about the same issue- Dancers: Staying safe on social media: watch for these warning signs.
Turning the corner, I want to remind you to make educated 'informed choices.' With caring adults that are informed, we expose harms. Dance isn't a bad thing. However, our choices for children can be. Healthy or harmful, educational or sexualized? This month I was encouraged to read over several healthy options suggested by dance educators: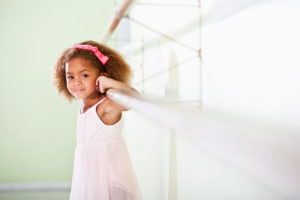 Misty Copeland: Ballerinas worldwide created a mesmerizing video to raise money for other dancers' coronavirus relief – CNN
Digital Dance: Companies are finding new ways to reach audiencesDance Teacher
 Dance Teacher: Are online Classes really worth it?
Informed choice opens up awareness in the journey to justice. We were not created to allow mistreatment of anyone. Including children. When will what we know change what we do?